1. About us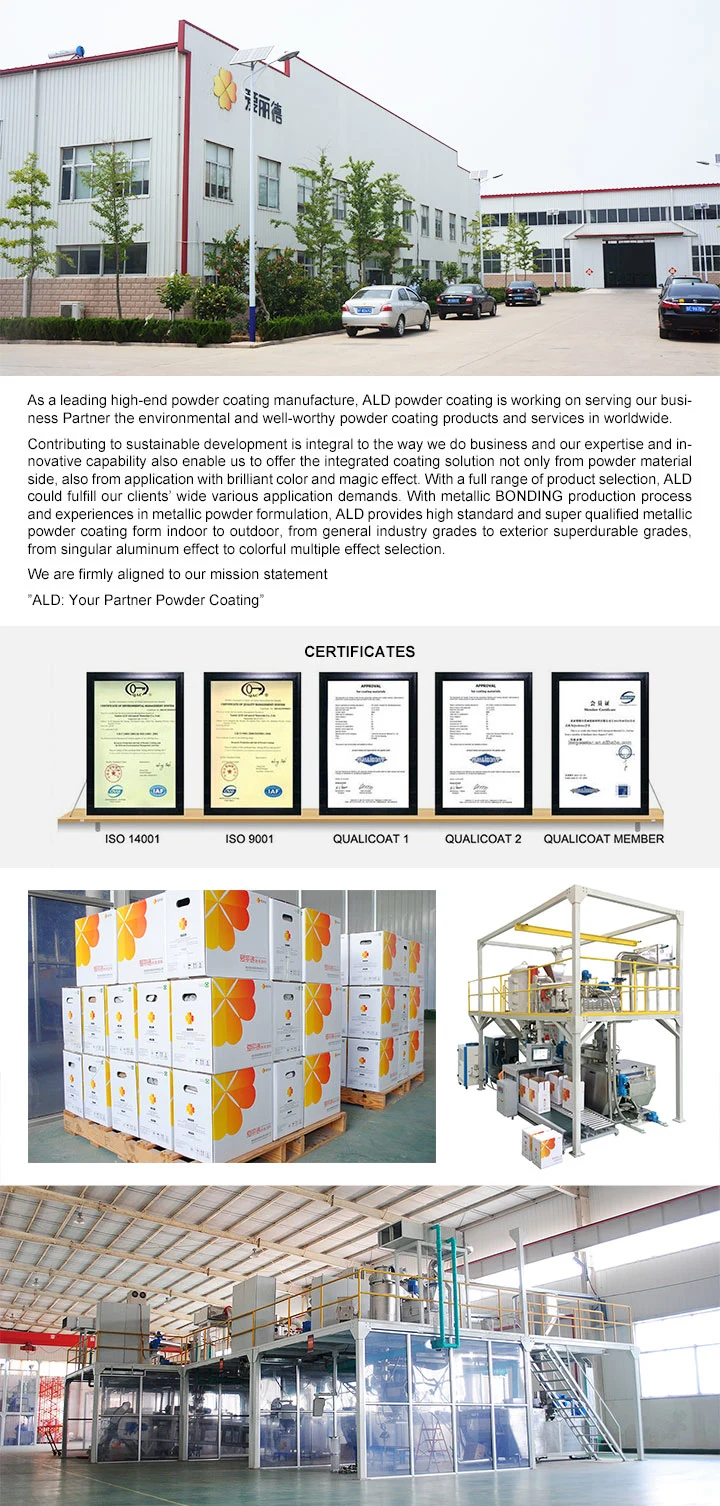 2. Find One For Yourself
Application

Product

Overview

Outdoor

P05/P05T

Outdoor Waranty 5-7 years

General Industrial Grade

A10/A10T(QUA 1)

Outdoor Waranty 10 years

Architectural Grade

A15/A15T(QUA 2)

Outdoor Waranty 15 years

A20/A25(QUA 3)

Outdoor Waranty 20-25 years

A15F

Flurocarbon Powder Coating

Indoor

H10

Epoxy- Polyester Powder Coating

H20

E30

Pure Epoxy Powder Coating

Others

Soft-Touch Powder, Anti-Graffiti Powder, Heat Resistant Powder, Conductive Powder, Antibacterial Powder......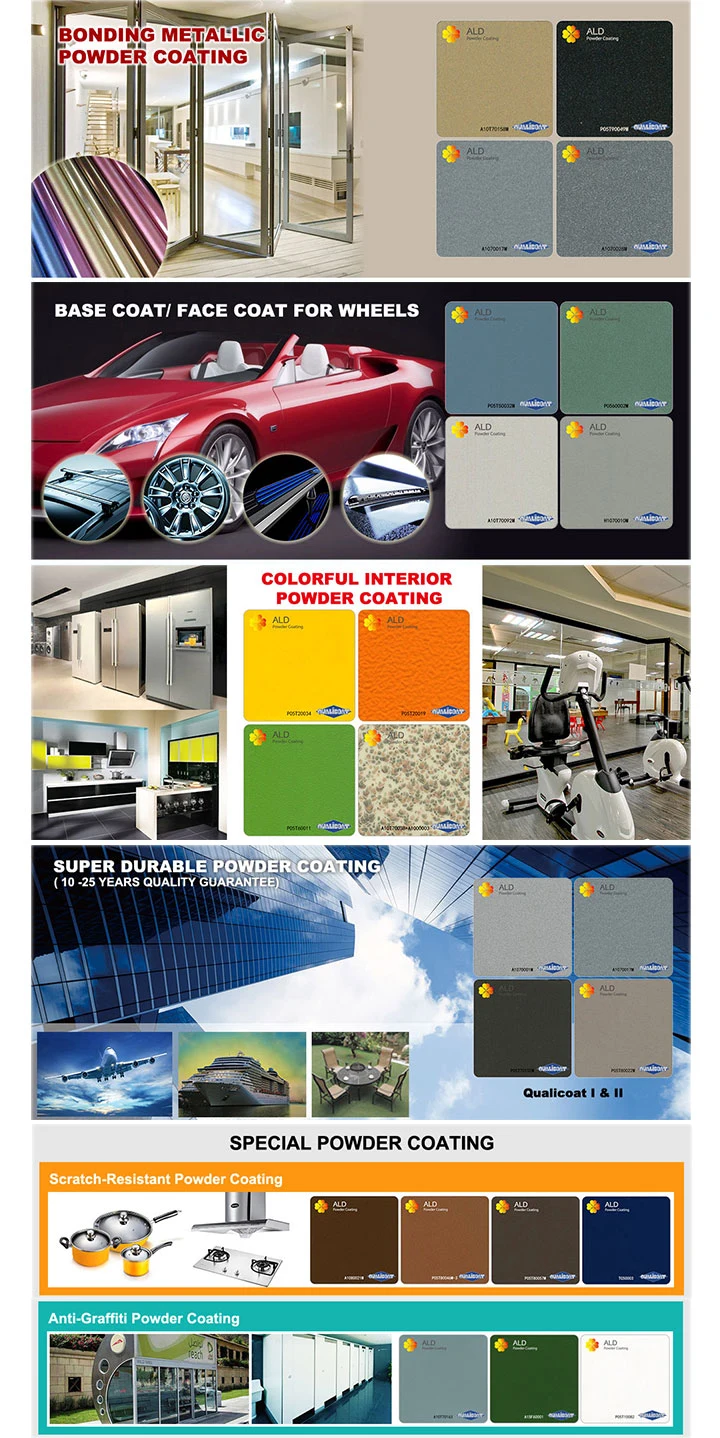 The example pictures provided here are intended as a rough representation of possible colors and textures available.
Colors displayed on computer monitors differ slightly from actual colors on product!
4. Production Process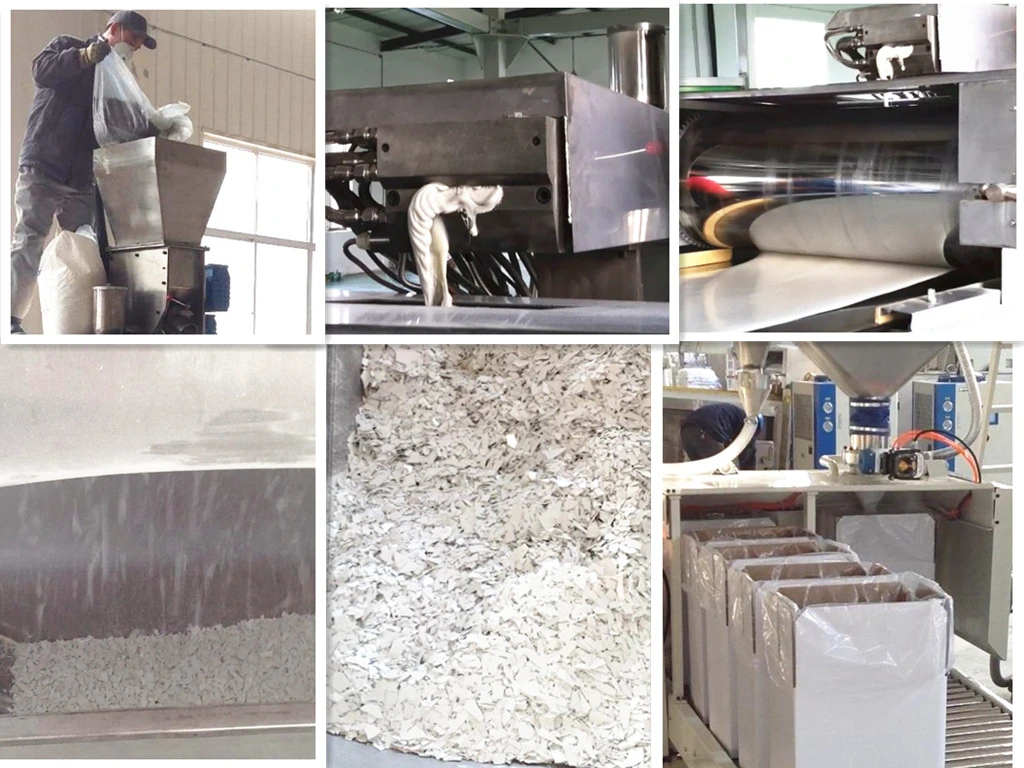 5. FAQ
(1) What powder we can manufacture?
We can do almost all the RAL and PANTONE colors;
We can do almost all the finish powder, like smooth, texture, structure etc.
We can do a lot of special powders, like conductive powder, Insulation powder, Soft touch powder, Anti-graffitti powder, Zinc-Rich powder, super thin powder etc.
(2) Our Packing: 20kg / box
Box Size: 40 * 26 * 41cm (L * W * H)
Pallet size: 1.1 * 1.16m Material: Plywood
(3) Our MOQ: Usually 500kg
(4) Delivery Time: Usually send out the goods within 15 days.
(5) Can we get some samples from you?
Yes, we can supply you 1-2 kg powder samples for your testing, but we need you to pay the freight firstly.
(6) How can we get the quotation?
Please send us your technical data or let us know your requirement as following: Color, Powder Type, Gloss, Surface and other performance requirements
6. Lab Room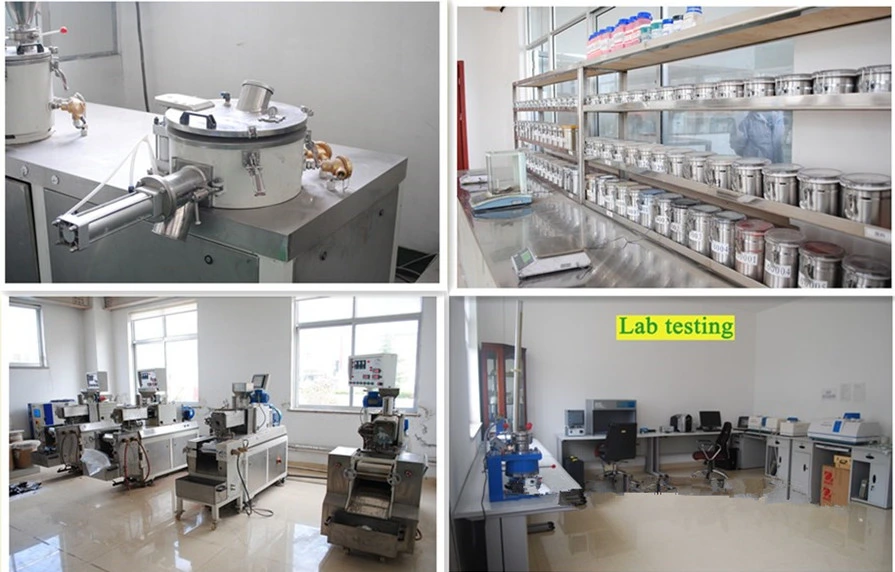 7. Testing Equipment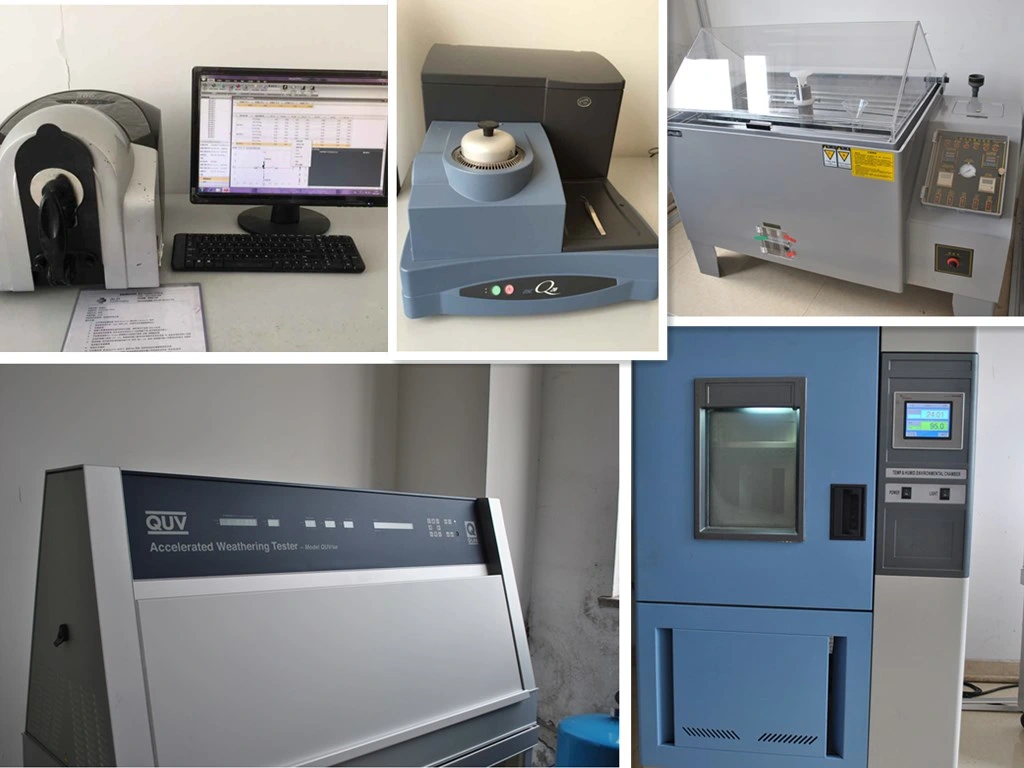 8. Contact Us
Yantai ALD Advanced Materials Co., Ltd.
18 Hangzhou Rd., Haiyang Development Zone, Yantai City, Shandong, P. R. China
Name: Summer Chu