CAS 108-78-1 Melamine Moulding Powder Plastic For Food Grade Tableware Dinnerware


Product Name:
Melamine Moulding PowderMelamine CAS 108-78-1 is white crystalline powder and is an organic base and a trimer of cyanamide, with a 1,3,5-triazine skeleton. Like cyanamide, it contains 67% nitrogen by mass and, if mixed with resins, has fire retardant properties due to its release of nitrogen gas when burned or charred, and has several other industrial uses. Melamine is also a metabolite of cyromazine, a pesticide. It is formed in the body of mammals that have ingested cyromazine. It has been reported that cyromazine can also be converted to melamine in plants.
Parameter
Application
Melamine is combined with formaldehyde to produce melamine resin, a very durable thermosetting plastic used in high pressure decorative laminates such as Formica, melamine dinnerware, laminate flooring, and dry erase boards.
Melamine foam is used as insulation, soundproofing material and in polymeric cleaning products, such as Magic Eraser.
Melamine is one of the major components in Pigment Yellow 150, a colorant in inks and plastics.
Melamine also enters the fabrication of melamine poly-sulfonate used as superplasticizer for making high-resistance concrete.
Melamine can be used as fertilizer for crops. Melamine is much more expensive to produce than are other common nitrogen fertilizers, such as urea.
Melamine and its salts are used as fire-retardant additives in paints, plastics, and paper.
Melamine derivatives of arsenical drugs are potentially important in the treatment of African trypanosomiasis.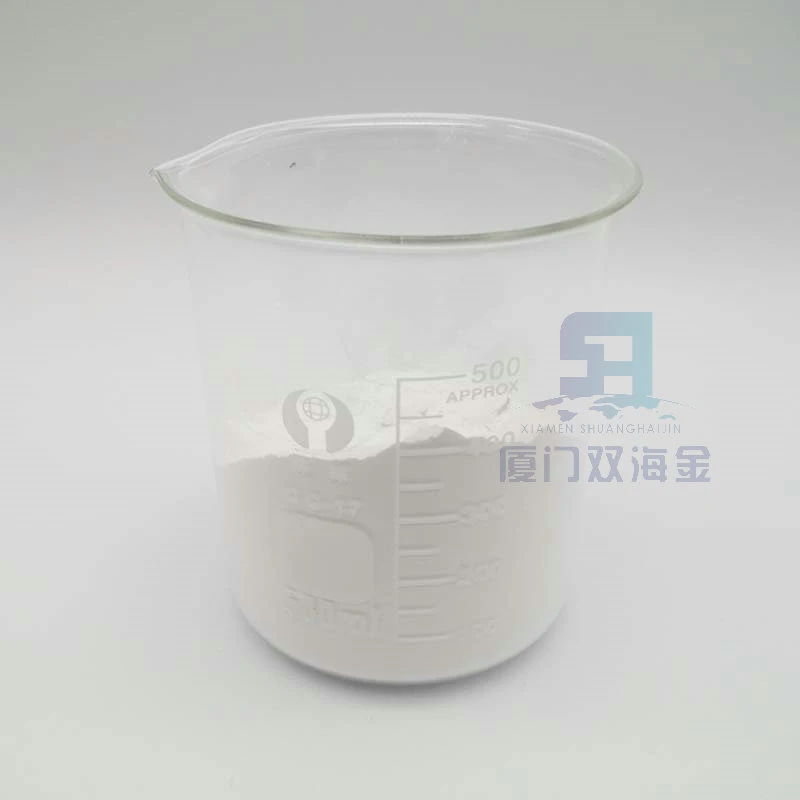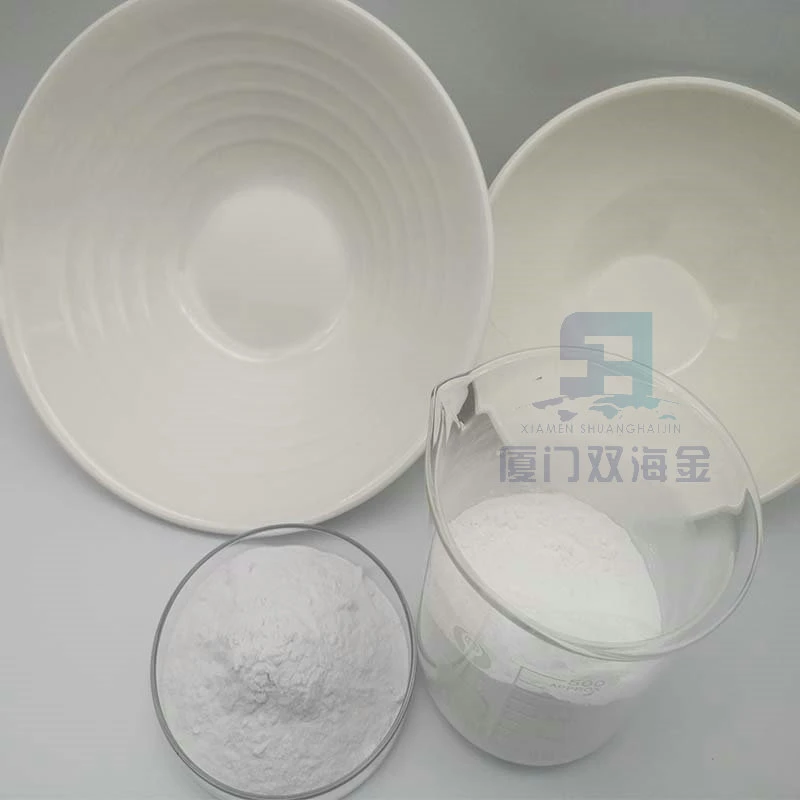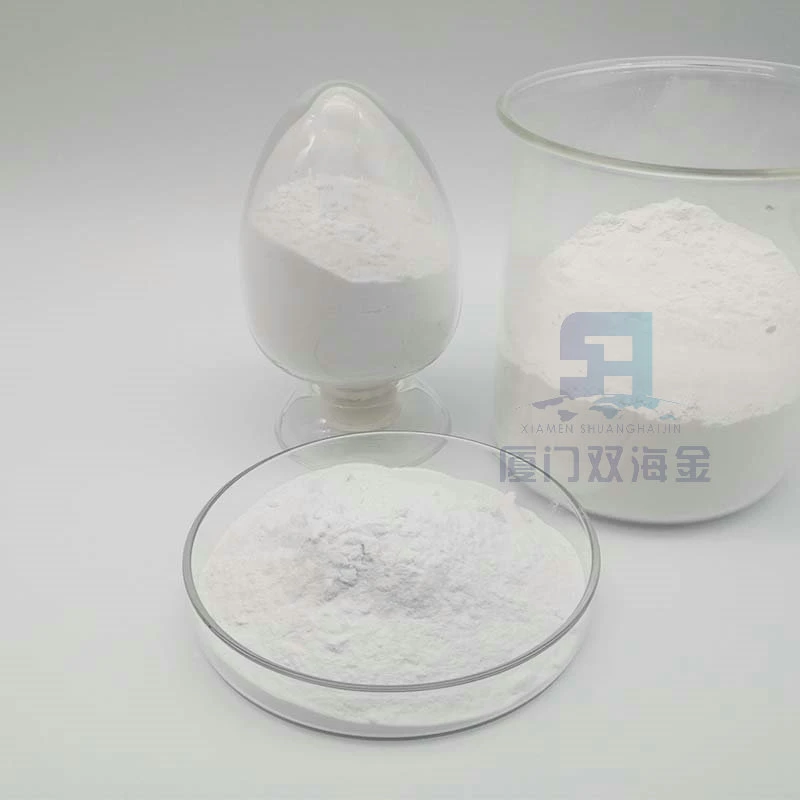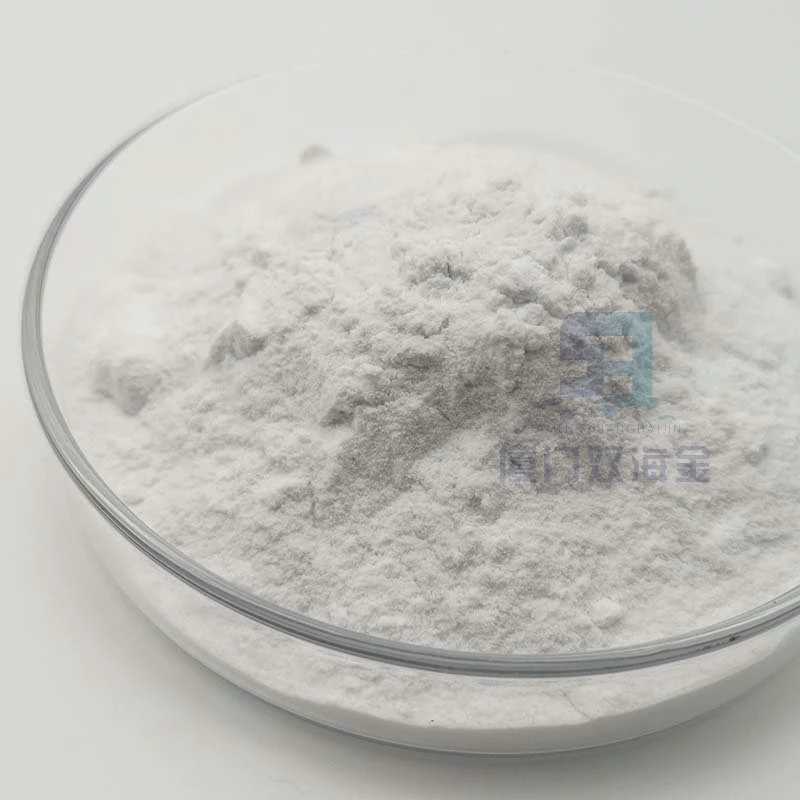 Melamine Tableware Product Description
High quality Melamine dinnerware is perfect for everyday dining and entertaining

Perfect for indoor and outdoor use; Melamine is great for BBQs, summer fun, entertaining, fiesta, and parties of all kinds; very kid friendly, will not chip or crack easily

Do not use in the microwave; Dishwasher safe; glazed melamine; non-absorbent; bpa-free; scratch and shatter resistant

Patterns and colors can be customized, you can provide your design or choose from our available designs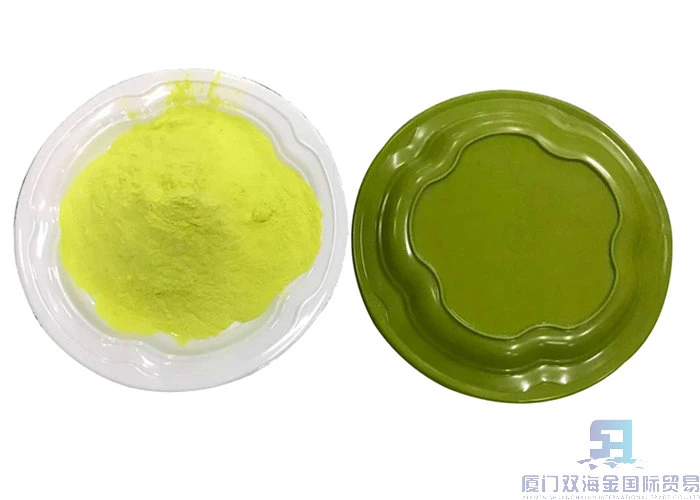 Application
Melamine is an organic compound that can be combined with formaldehyde for making melamine resin, this is a synthetic polymer that is fire resistant and withstand high teperatures. Melamine resin may be used in many aplications and has a very stable structure. It is widely used in wood,plastic,paint,textile,leather,electronic,medical related fields etc.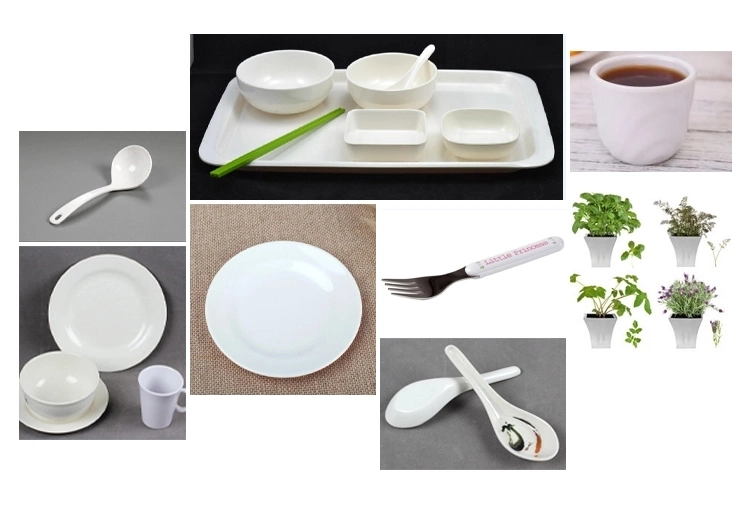 1. Packing Material: Polyethylene Bag
2. Net Weight: 25kg/bag,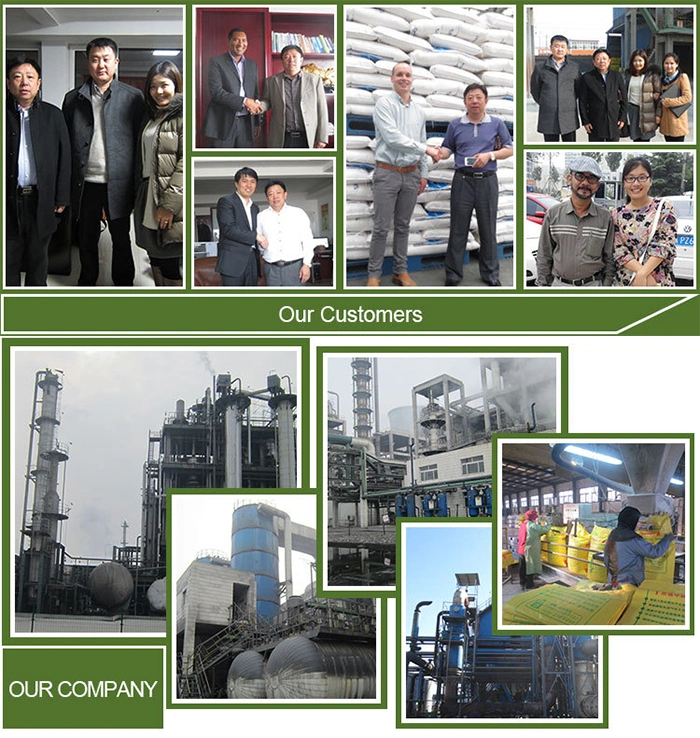 Welcome To Xiamen Shuanghaijin International Trade Co., Ltd. We are professional manufacturer and exporter of melamine powder for making tableware. Our factory is located in Ganzhou City, Jiangxi Province, China. Our factory covers an area of 80,000 square meters, We have over 1000 employees, has a large annual sales which is over 67 million US dollars. Our well-equipped facilities and excellent quality control throughout all stages of production enable us to guarantee all customer's requestion. Becuase of our high quality and after-sales service, we have gained many global customers from South America, Eastern Asia, Southeast Asia, Middle East, Africa.
We are specialized in the production of amino plastic powder (mainly to plastic electric appliance), melamine molding powder(mainly to make plastic melamine tableware), and melamine glazing powder.What's more, we has two production lines of formaldehyde, which has a large output 100,000 tons. The capacity of melamine molding powder reaches to 20,000 tons per year. The capacity of urea molding powder is 50,000 tons per year. And we have a 1000-tons output of glazing powder. Glazing powder is used to polish the surface of tableware. In China market, we occupy the biggest market share. We sell melamine molding powder 1,800 tons in average per month, and melamine glazing powder 300 tons in average per month.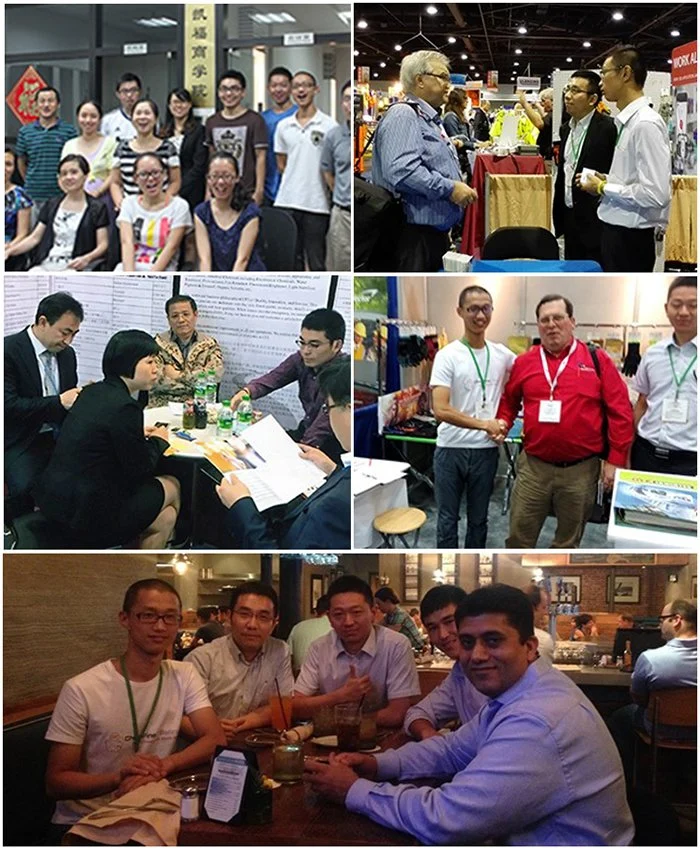 Why Choose Us?
Exporter and suppler of melamine moulding powder, melamine moulding compound, glazing powder, melamine tableware, melamine dinnerware, etc.
2006-2020 Professional melamine powder and melamine tableware manufacturer in China.
Our factory was established in 2006, and we are professional from blending color, production and sales in melamine moulding powder and melamineware.

FAQ
1. How can I trust you?
We are Verified Supplier; Trade Assurance Credits US $855,000.; AAA Credit Grade; Level 7 of Transaction.
2. Are you factory or trading company?
We are trading company with our own factory.
3. How do you ensure your product and service quality?
All of our processes strictly adhere to ISO-9001 procedures, and we have 12-18 months quality warranty against BL issue date.
4. How about delivery?
Mainly contains FOB, CIF, DDU.
5. How about the payment?
We support most mainstream payment methods. T/T, L/C, D/P,D/A, O/A.
6. Do you support sample?

Yes, we do. Please feel free to chat with us for specific requests.

Serivce
1.Sample available; accept trail order.
2.ODE&OEM are welcome.LCL/OEM/ODM/FCL.
3.If you want to import some products to test the market, we can lower the MOQ .
4.Welcome to contact us!