Bismuth Powder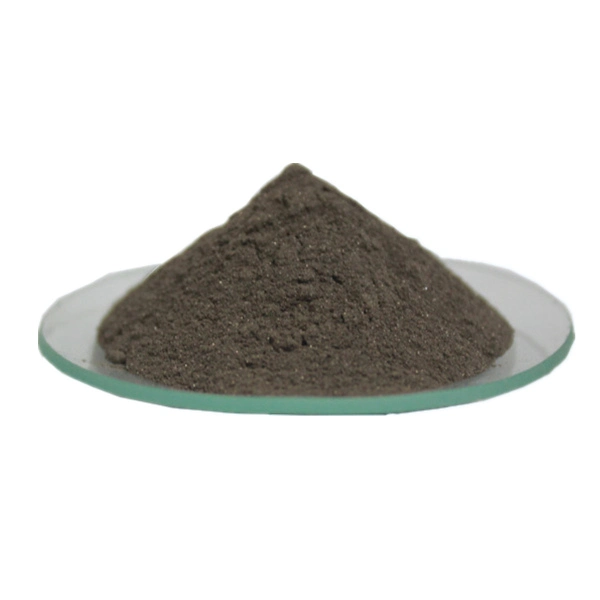 Bismuth Metal Serie
Bismuth Ingot, Bismuth Pearl, Bismuth Needle, Bismuth Powder, Bismuth Trioxide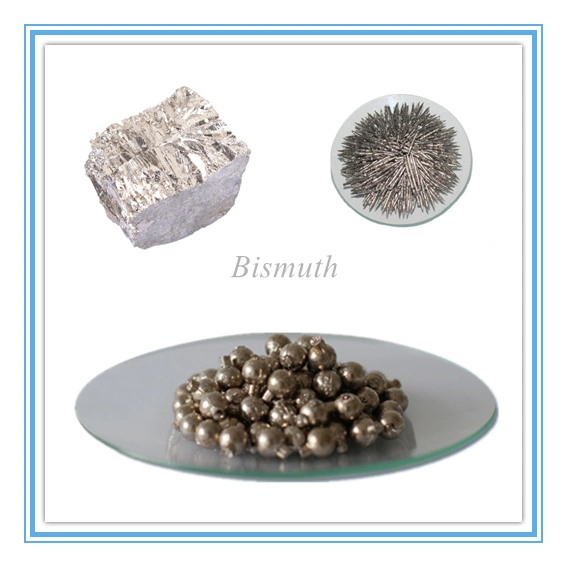 Bi's Feature
Low melting point of approximately 520 degrees Fahrenheit
Very low thermal conductivity and with extremely high diamagnetic value
Bi 99.99
Purity
4N
99.99%
Property
light gray powder; particle sizes: 100mesh, 200mesh, 325mesh, -200mesh, -325mesh.
Packing
1kg/bag or 1kg/bottle; custom-made forms are also available upon request.



Application
Mainly used in the production of bismuth alloy, medicine, chemical reagent, base melting point alloy, nuclear reactor coolant

etc.


Widely used in semiconductor, superconductor, flame retardant, pigment, cosmetics, electronic ceramic lamp field.
Bismuth is used to grow beautiful iridescent hopper crystals used in jewelry and art.
Bismuth is a non-toxic and environmentally friendly substitute for lead.


m
Chemical composition
BI≥%
Impurity <=

Cu

Pb

Zn

Ag

Fe

BI

99.99

0.001

0.001

0.0005

0.004

0.001

Sb

Cl

As

Te

Total

0.0005

0.0015

0.0003

0.0003

0.010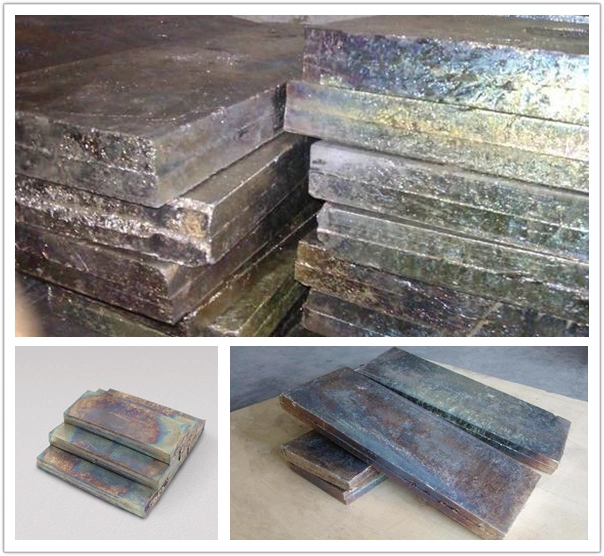 FAQ:
Q: What kind of minor metals we are offering?
A: We offers the Bismuth Ingot, Bismuth Pearl, Bismuth Needle, Bismuth Powder, Bismuth Trioxide, Indium Ingot, Indium Sheet, Tellurium Ingot, Tellurium Powder, Galluim Oxide, Zone-refined Germanium Ingot and other minor metals.
Q: What is the delivery methods?
A: The delivery methods are by express(DHL/TNT/Fedex), by air, by train and by sea.
Q: What is the payment term?
A: We accept TT, paypal or Western Union.
Q: Could the visiting of factory be possible?
A: We warmly welcome customers to visit our factory anytime. Besides the visiting of factory, we also warmly welcome customers or the third parties to arrange inspection before delivery.
Q: How about the lead time?
A: Generally, the lead time is about 3-5 working days for the models in stock; about 7-14 working days or more for large quantity orders.