Product Description
»
Physical Property
Glazing powder is also known as melamine resin powder, its molecular structure is basically the same as melamine formaldehyde resin moulding powder, it is a polymers response to formaldehyde and melamine resin powder of dried milled material, and so it's without pulp, also known as "overlay fine powder."
»
Usage
Used for shining the surface of tableware made by melamine moulding compound powder and urea moulding compound powder.
LG110: used for shining tableware made by UMC A1 type;
LG220: used for shining tableware made by MMC A5 type;
LG250: used to brush on the decal paper (various pattern), can better integrate articles into the tableware; make it looking more shinning and nice on it.
»
Advantage
Glazing powder is non-toxic, tasteless, odorless, and it's an ideal amino moulding plastic material.
»
Tech Index
Type

Moulding Time

Flow Rate

Volatile




Matter

Appearance

LG110

18"(tempreture155°C)

195

≤4%

with brightness and non-crack on its surface after heat




press moulding

LG220

30"(tempreture155°C)

200

≤4%

ditto

LG250

35"(tempreture155°C)

240

≤4%

ditto
»
Storage
Keeping in airy, dry and cool room (room temperature<35°C), this glazing powder can be maintained around a one-year period.
»
Packaging
10kg in Kraft paper bag, 21mt in each 20'FCL container. In order to have further cooperation with your esteemed company, we can provide free samples for your test.
Our Factory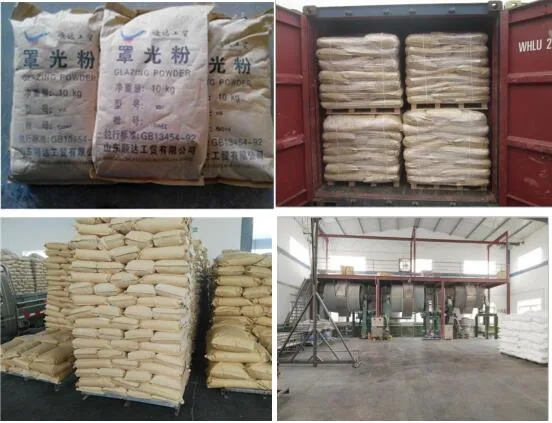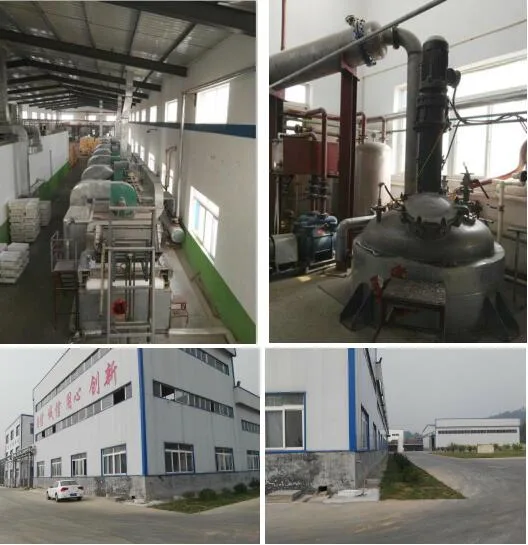 Melamine Tableware Workshop