Welcome to Shindah, your professional and reliable supplier of Chemical Machinery since 2003.
Machine Introduction:
urea-formaldehyde
resin reactor, UF
Resin
complete production line. mainly including reactor, condenser, oil-water seperator, vacuum pump, thermo oil furnance and other related parts.

capacity: 1t/day, 2t/day, 3t/day, 5t/day, 8t/day, 10t/day, 12t/day, 20t/day, 30t/day...
customzied part:
motor brand, agitator type, electric control (PLC or semi-auto) ect
Machine features:
Component:
kettle (cylinder), kettle cover (dished heads), jacket or coils (heating, cooling), agitator (anchor type, paddle type, turbine type etc.) drive (motor reducer), seal device (mechanical seal), support (platform, leg), insulating material etc..
Accessories:
according to customer needs to install the level meter, manhole, sight glass lamp, temperature sensor, pressure gauge, vacuum pump, discharge valve ect.
Distribution box:
reactor motor start and stop, speed frequency control, temperature control devices and other electric devices in above accessories.
Material:
all contacting part made by SS304 or SS316L, to ensure final products purity.
Capacity:
we supply from lab to mass production, 50L~20000L available.
Motor:
from well-known Chinese brand or Siemens or ABB as per clients' request.
Reducer:
from well-known Chinese brand
Heating provision:
out-jacket or out-coil type, considering heating way & reactor capacity to recommend.
Cooling Provision:
inner coil optional
Insulation:
PU/Rock wool, optional, normally do the insulation after installation at user's site.
Heat exchanger/condenser:
SS304, SS316L as option, condenser areas is matched with reactor capacity.
Vertical column:
SS304 or SS316L
Oil-water seperator:
SS304 or SS316L, capacity is matched with reactor capacity.
Technical parameter of 5000L reactor and other capacities:
Capacity

100L

300L

500L

1000L

2000L

3000L

5000L

10000L

Inner Dia (mm)

500

800

900

1200

1400

1600

1800

2100

Heat exchanger/condenser (m2)

0.9

2.0

4

6

10

15

20

30

Motor (kw)

1.1

2.2

3

4

5.5

7.5

11

18.5

Speed (rpm)

Fixed or frequency control

Agitator

As per materials features to design

Working Pressure Mpa

According to client's production process to design.

Working Temp

-100C-300C

Heating/cooling

Steam, hot oil, cool water, cool oil

Insulation material

PU/Rock wool

Nozzles/Openings

can be customized as per process requirements.

Material

SS304/SS316L/Q235 Or others

Remark

The above information as reference. For details please contact with us.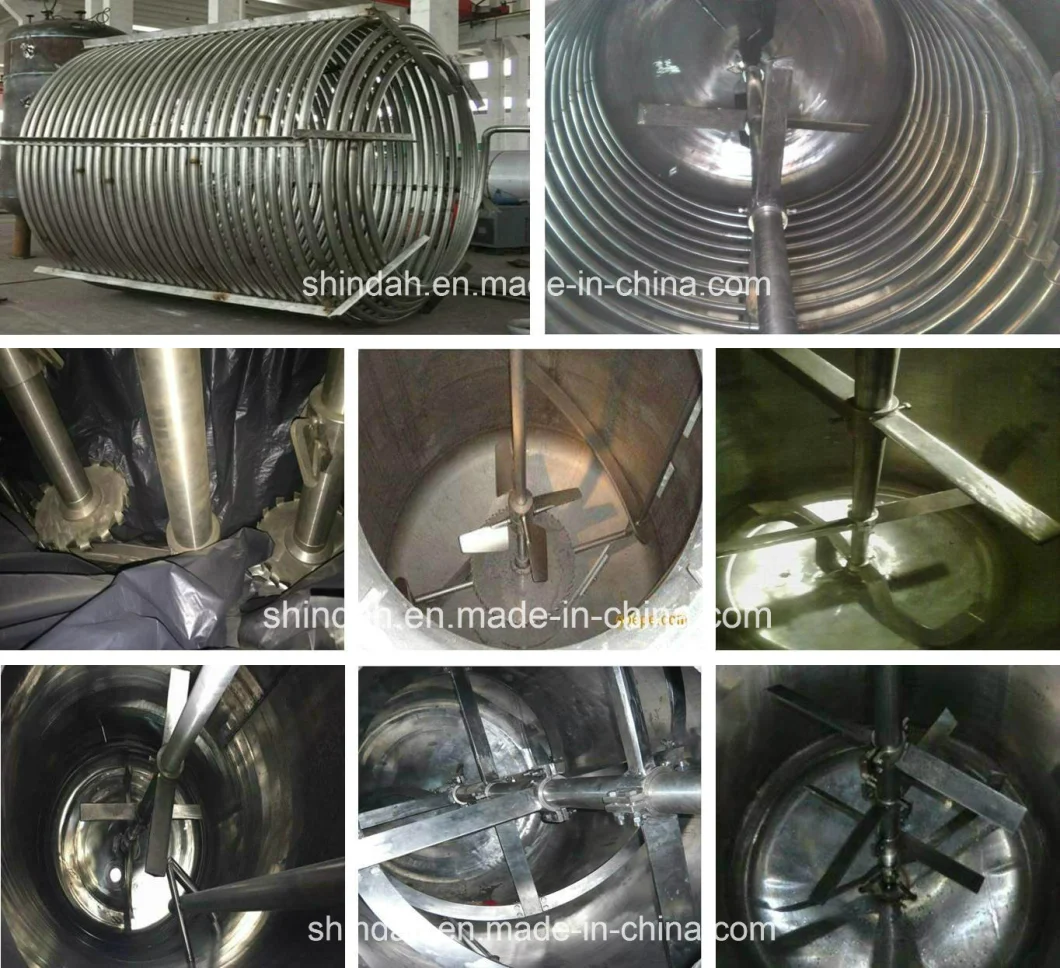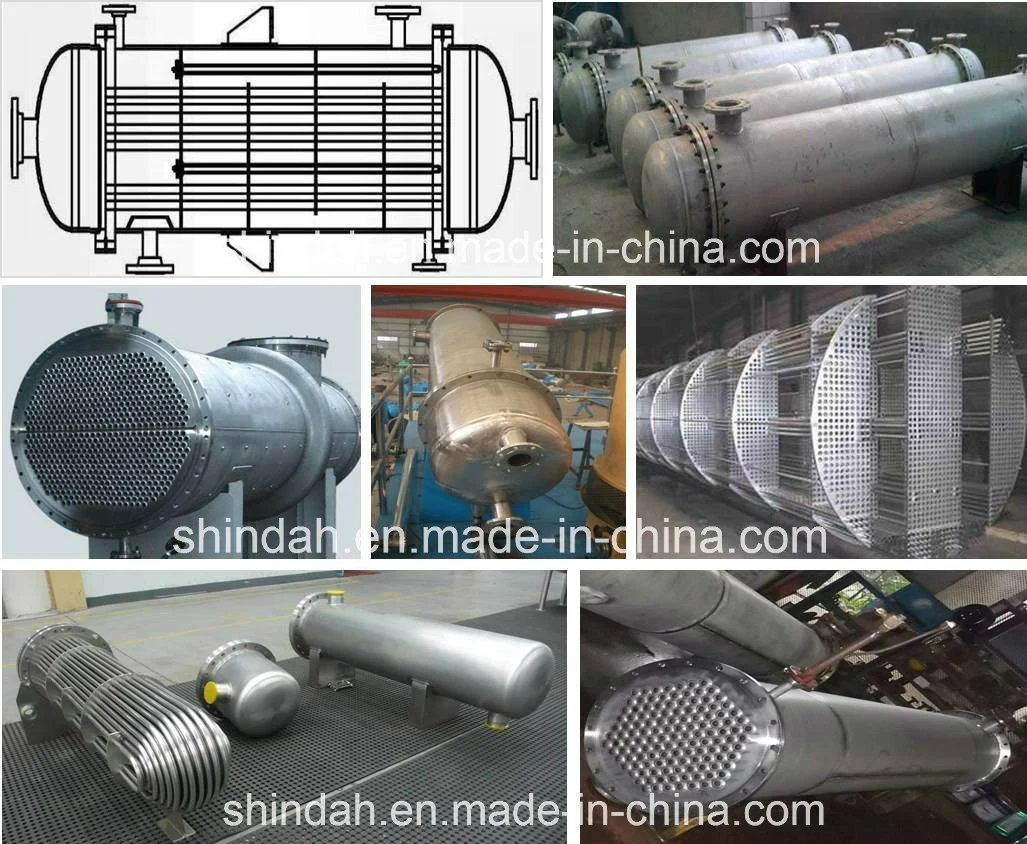 Q: Why us?
A: 1. 20+ years experiences in chemical machinery field and made many successful projects on unsaturated polyester resin.
2. strict quality control;
3. prompt delivery;
4. Offer high quality machines at very competitive price;
5. One-stop shopping service from equipment design, manufacture, test and shipment, save your
time and purchasing cost.
for adhesive customers, please check below:
Q: How to buy your formula?
A: firstly, tell us your plan of adhesive production capacity and its application and parameters, we will make initial judgment, then you can bring your local adhesive sample to us or your send local adhesive to us, or we send our adhesive sample to you. After we both parties confirm the sample and prices of formula and machines, and get your payment, we will arrange your learn production at our adhesive production factory. This would take about 2-3days. This would be happened at we sign contract or when we finish your machines and you come to do inspection.
Q: Do you sell formula only?
A: yes, surely, we welcome every real customer. After we confirm sample and payment finished, we will arrange you learning production at our adhesive factory.
Q: before we make decision, can we come to your site to have a visit?
A: yes, surely, we welcome your visiting anytime.
Q: where is your location?
A: both of our adhesive factory and machine factory located in Shandong Province, the nearby airport is Qingdao.
Q: are you trading company or solid factory?
A: we are solid factory on machines, we distribute adhesive. And the adhesive formula is from our adhesive supplier. They do pretty well in adhesive industry in China market. formula is reliable as they have rich production experience and their products sell well in China.
Tips:
when you start in the adhesive industry, and you still have doubts on your local market, you can buy our adhesive to test market. if this kind adhesive popular in your market, you can consider making production.
Welcome to talk more with us!