White Powder Polyvinyl Chloride Resin PVC Resin Sg5 Sg3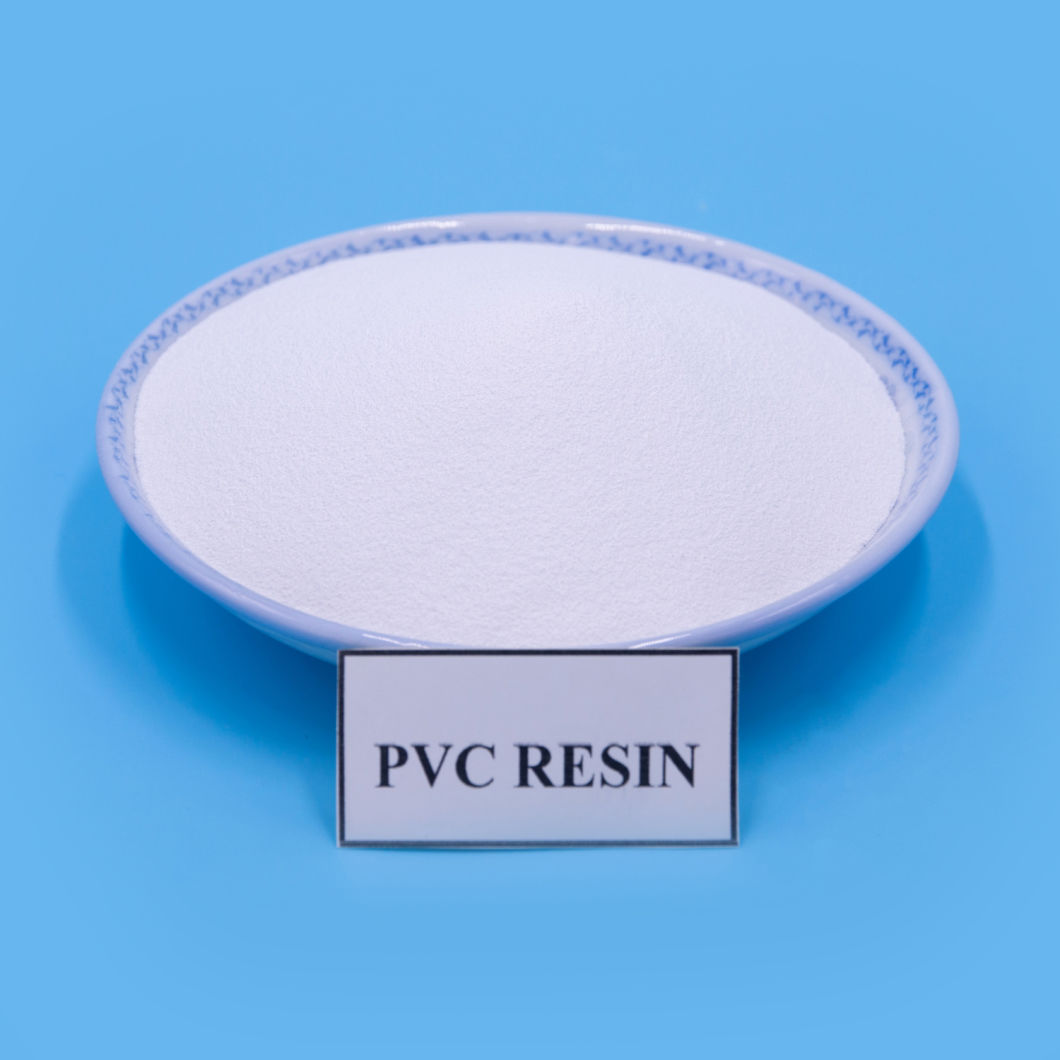 Product Description
PVC Resin k67 pipe grade: It is general grade PVC resin,based on suspension grade, produced method by ethylene based,K Value 66-68
PVC RESIN SG-5:
We offer a wide range of PVC resin based on it suspension grade which having several applications. We mainly dealing with PVC resin, K 67 (SG5)suspension grade (ethylene based),Conesponding Polymerization Degree 1000-1100
Product:PVC Resin
Formula:(C2H3Cl)n
H.S.CODE: 3904109001
CAS.NO.: 9002-86-2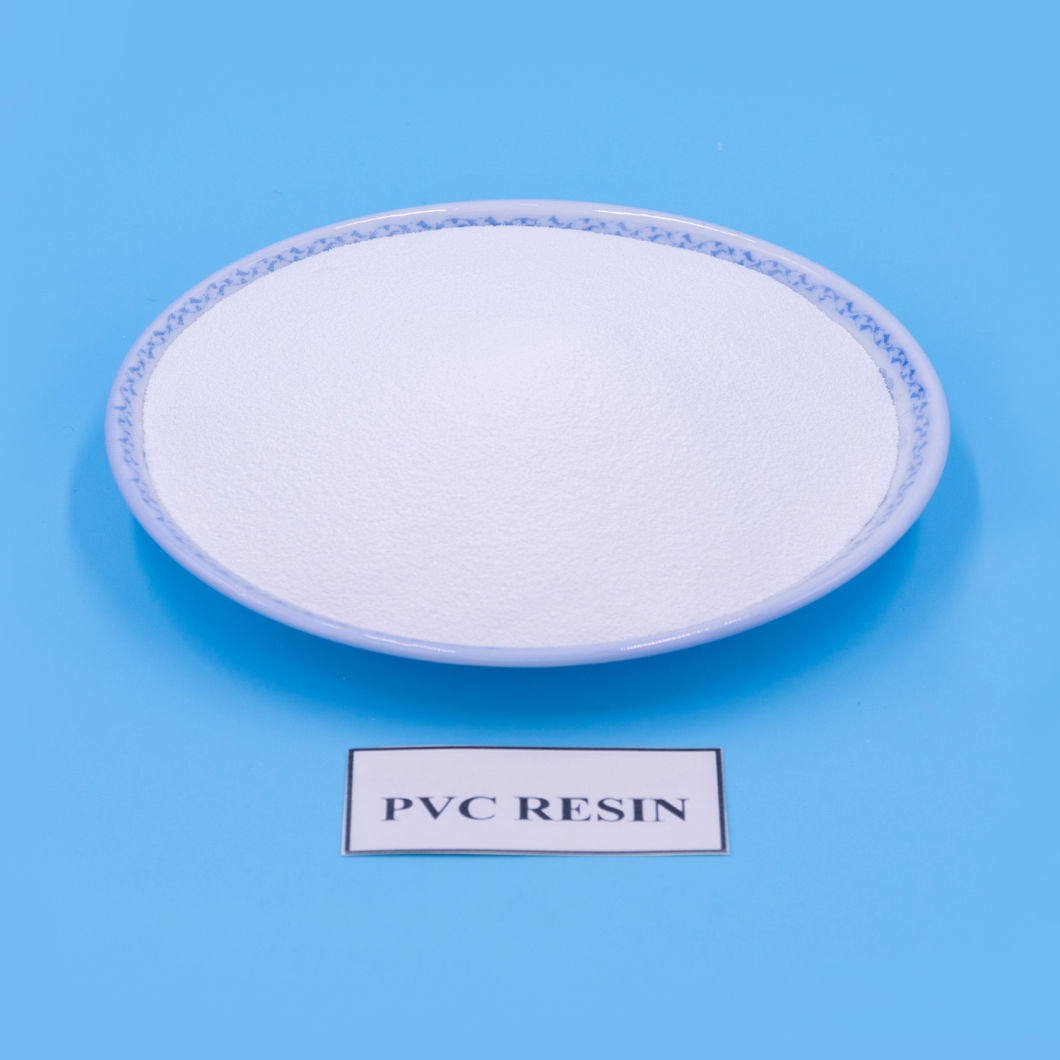 Properties:PVC resin is a white or buff powder, the apparent density of 0.40 ~ 0.60g/cm3, relatively density 1.4 g/cm3, refractive index of 1.544 (20 C), water absorption ≤ 0.5 %. indissolve in water, alcohol, gasoline, can be swelling or dissolved in ether, ketones, chlorinated aliphatic hydrocarbons and aromatic hydrocarbons. Under 20 C, there is a strong acid-resistance, can be resistant to any concentration of hydrochloric acid, 90% or less of sulfuric acid, 50% ~ 60% of nitric acid and 20% or less of the caustic soda solution, stability of the salts. In the flame will burn on and left flame it will be extinguished. Excellent dielectric insulation properties.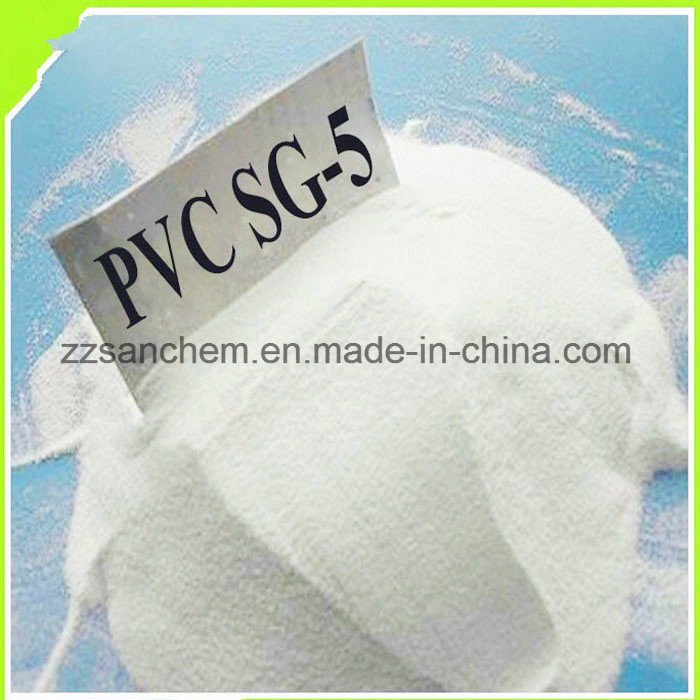 PACKING: 25kg pp woven bag or kraft paper bag (17 MT/20'FCL)
Applications :
SG-5: Rigid plate, gramophone record, value and welding rod, PVC pipes, PVC windows, doors ,etc.
Technical Data Sheet for PVC Resin K67:
Product Grade
PVC Resin SG5
K value
67
Viscosity, ml/g
118-107
Average polymerization
1100-1000
Number of impurity particle ≤
30
Volatiles content % ≤
0.4
Appearing density g/ml ≥
0.42
Residual after sieve
0.25mm mesh ≤
2
0.063mm min ≥
90
Number of grain/400cm2 ≤
40
Plasticizer absorbency value of 100g resin
19
Whiteness % ≥
74
Residual chlorethylenecontent mg/kg ≤
5
Ethylidene chloride mg/kg ≤
150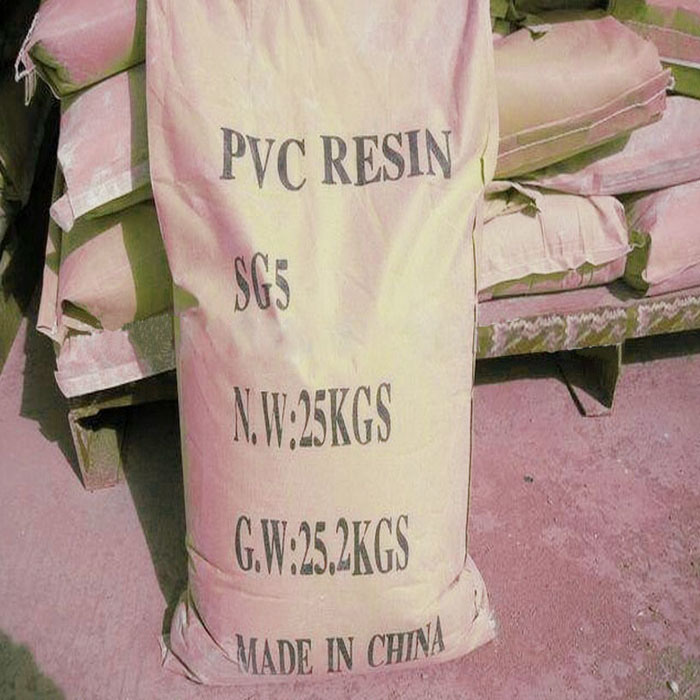 Usage of PVC Resin K67:
PVC SG5 is for pipes, fittings, panels, calendaring, injection, moulding profiles, and sandals. it can also used in transparent products, hard tube, hard article, filament sleeving shaped material etc.
other PVC Resin types usage:
SG3:
It is for films, hoses, leathers, wire cables and other general purpose soft products.
SG7:
it is popular use in manufacturing the material of bottle and transparent, for the production of hard injection tube and perchloro-ethylene resin etc.
SG8:
It has good hardness and high strength, usually used for bottles, sheets, calendaring, rigid injection and moulding pipes.
PVC Resins widely used in the production of water pipe, chemical pipe, plastic windows and doors, packing film, plastic carpet, plastic ceiling, sanitary fitting, leatheroid, plastic wallpaper etc.
1. pvc soft products
It can be made of hoses, cables, wires, plastic sandals, shoes, slippers, toys, auto parts etc.
2. pvc foam products
Used for foam slippers, sandals, insoles, and anti-vibration cushioning packaging material, Rigid PVC sheet and profiles, it is a new building material.
3. pvc film
The transparent film can be used for greenhouses, plastic greenhouses and plastic film mulch. It can also be used for packaging bags, raincoat, table cloth, curtains, inflatable toys etc.
4. pvc coated products
To make leather luggage, purses, book covers, sofa and car seat,etc. As well as floor covering, flooring materials for buildings.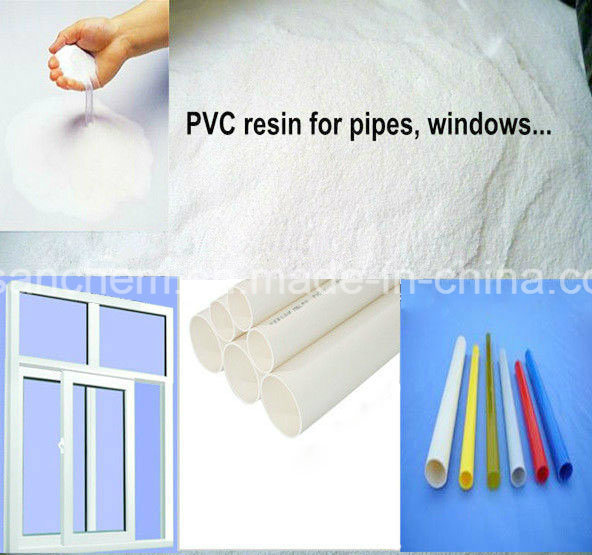 Package & delivery of PVC Resin:
25kg pp bag, 17 MT/ 20FCL, 25MT/ 40FCL.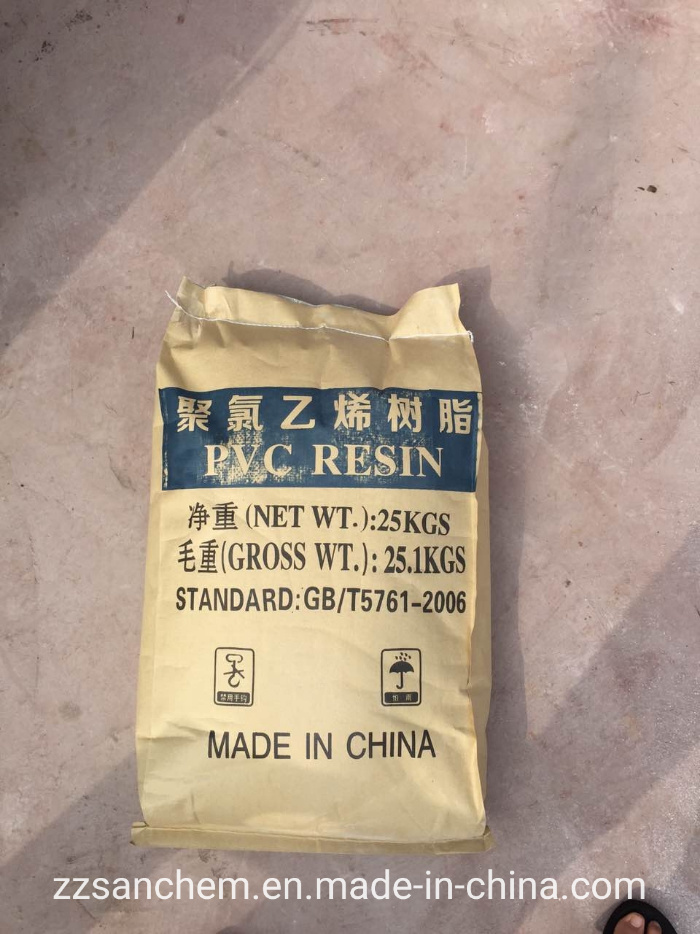 Our service:
1. All inquiries will be replied within 12 hours.
2. Dedication to quality, supply & service.
3. Strictly on selecting raw materials.
4. Sample is available for your evaluation & formulation development.
5.Faster delivery.