Tag:Food Grade High Speed Water Powder Mixer/Powder Liquid Mixer
Official website address 1: https://gzhundom.en.made-in-china.com
Official website address 2: http://hundom.cn/
Specification
Powder mixer machine is composed of machine body and centrifugal pump water wheel, which are vertically installed. Through a double-layer wall pipe, the liquid materials and solid materials are separately pumped in, which can prevent them from agglomeraling before entering into the main body. When the liquid enters into the main machine body of mixer at high speed, vacuum will produce in the center of water wheel to suck the solid materials. The solid materials will be evenly sucked in through the regulation of valve under the doukou tank. It has brief design and multiple functions. It can rapidly and evenly mix multiple solid materials without contacting the air. The mixing is enough and the product can be recycled. with advanced design, fine manufacturing, high production efficiency and durable use, it obtained stale
Technical Parameters
Model

Power(kw)

Speed(rpm)

Flow(m3/h)

BRS1-60

1.5

2800

0-1.5

BRS1-100

2.2

0-3

BRS1-120

4

0-4

BRS1-140

5.5

0-5

BRS1-165

7.5

0-8

BRS1-180

11

0-12

BRS1-185

15

0-18

BRS1-200

22

0-25

BRS1-210

30

0-35

BRS1-230

45

0-50

BRS1-245

45

0-50

BRS1-260

75

0-75

BRS1-275

90

0-110

BRS1-280

132

0-130
Product Show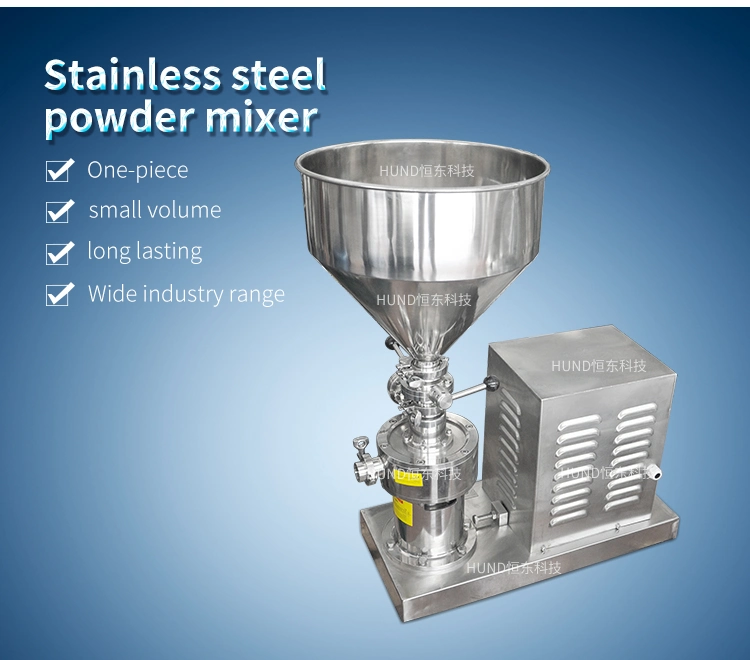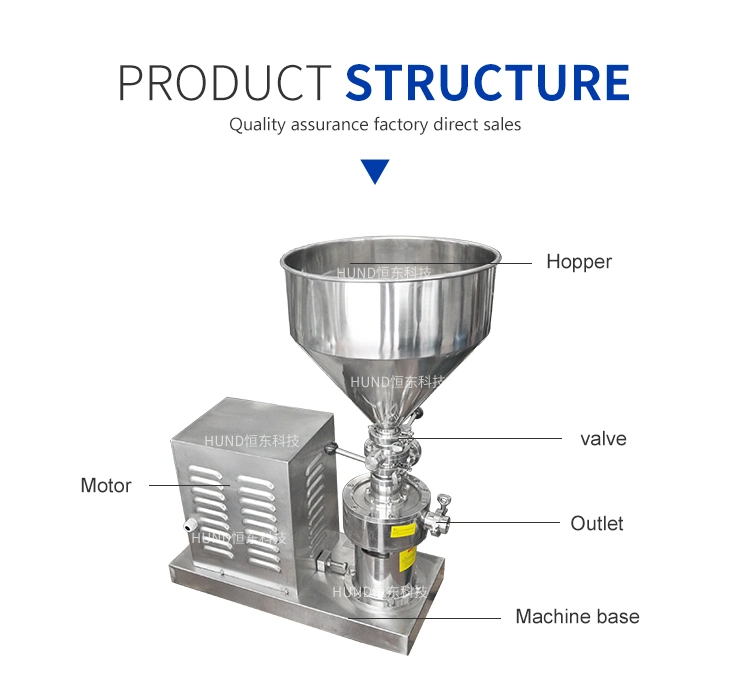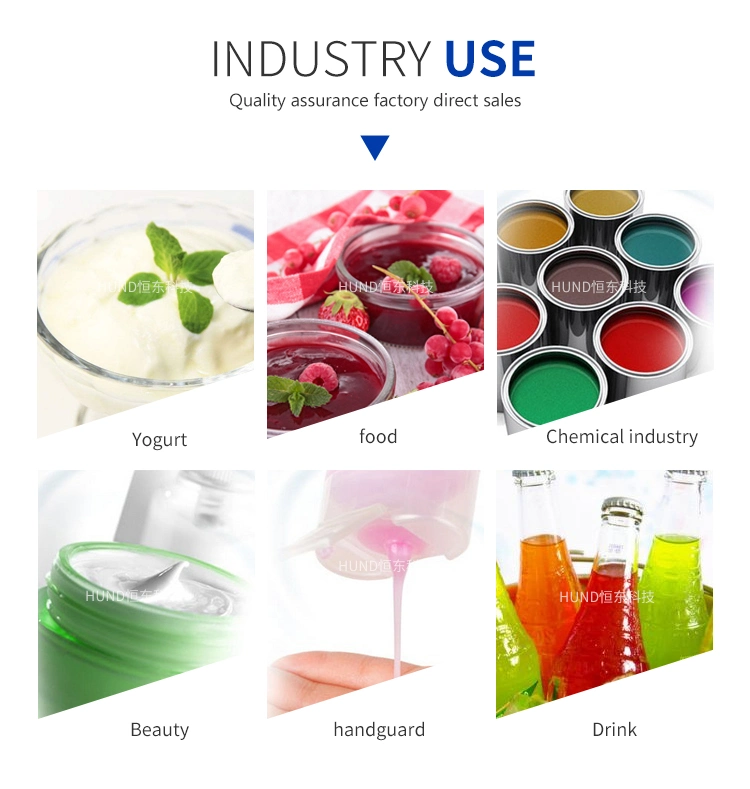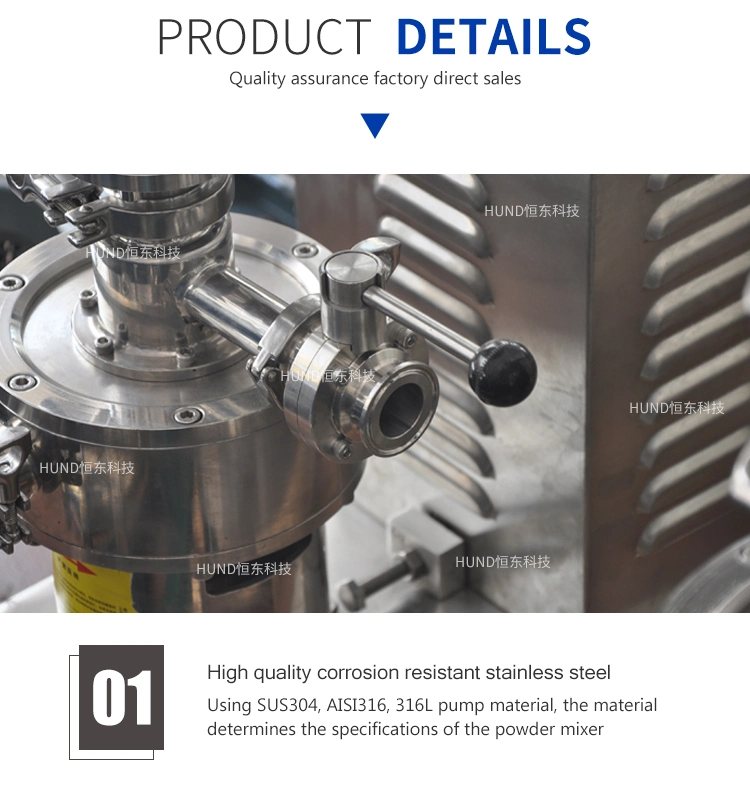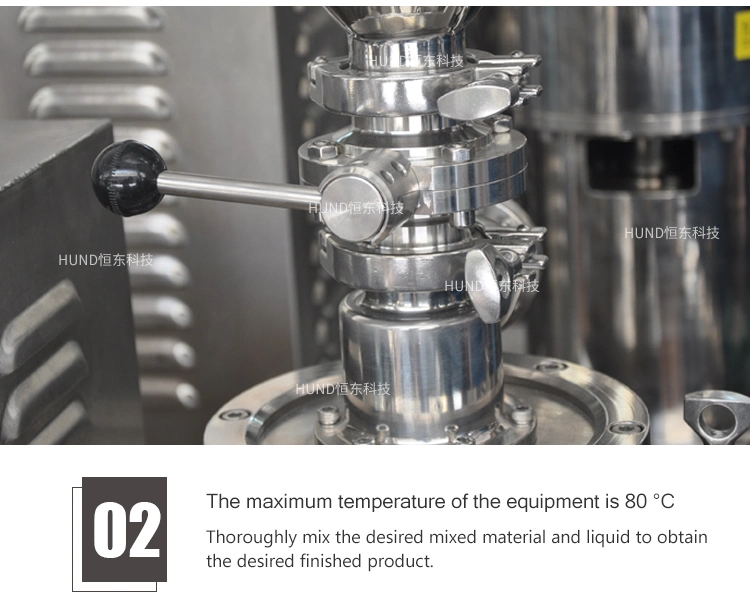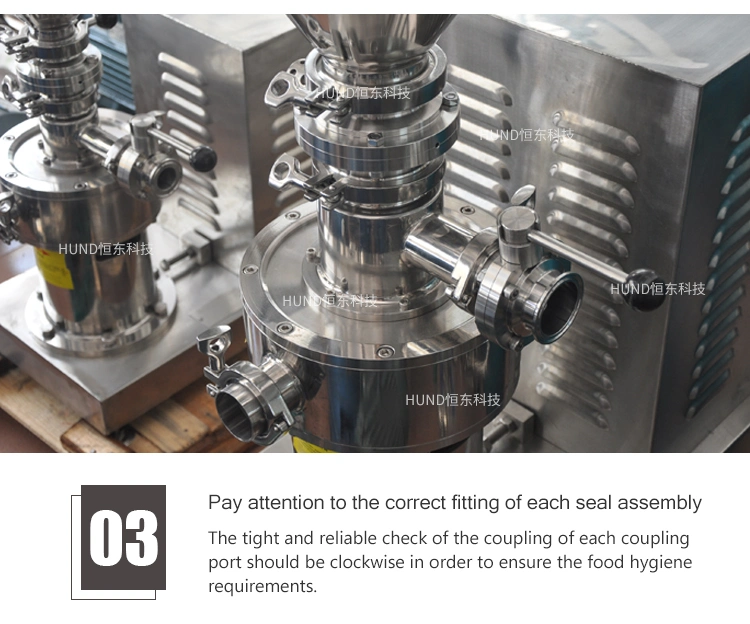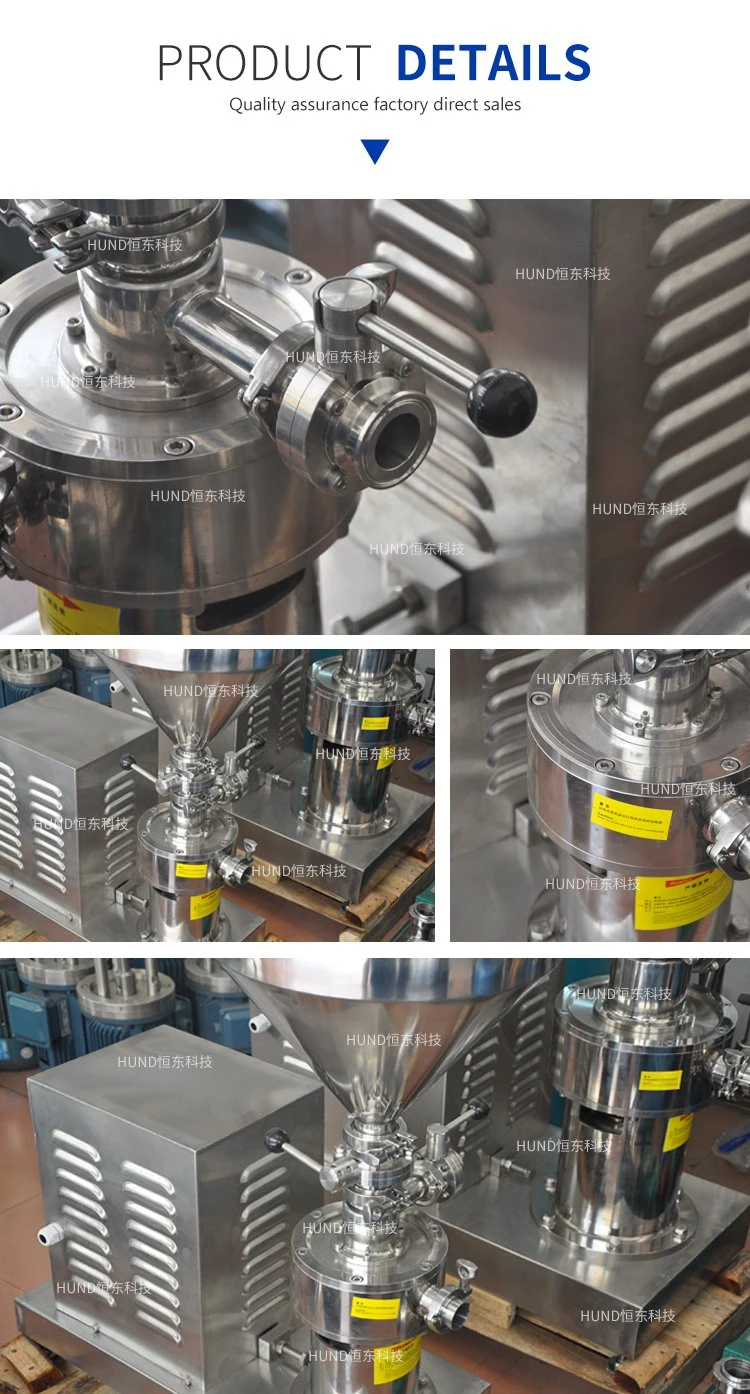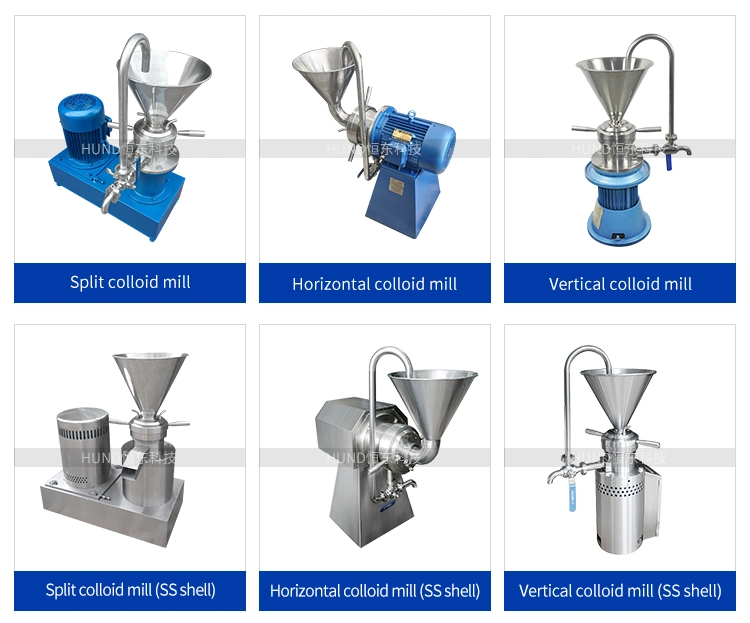 About HUNDOM
Guangzhou Hundom Machinery Equipment Co., Ltd.has been manufacturing
colloid mill, jacketed kettle, rotor pump, mixing tank and other machinery
equipment for 14 years , putting
quality as our first consideration
. We own a team with rich experience in the field, if you have any question, contact us for the professional answer.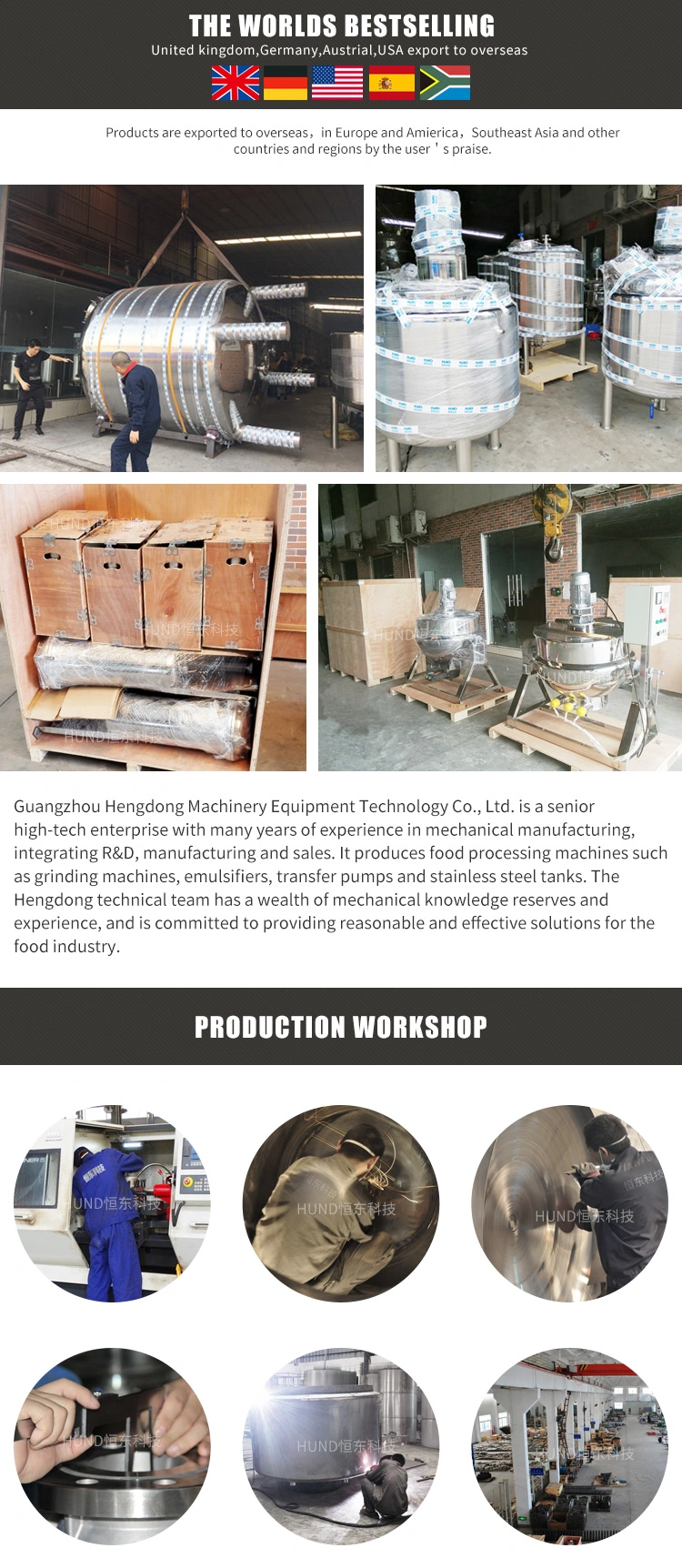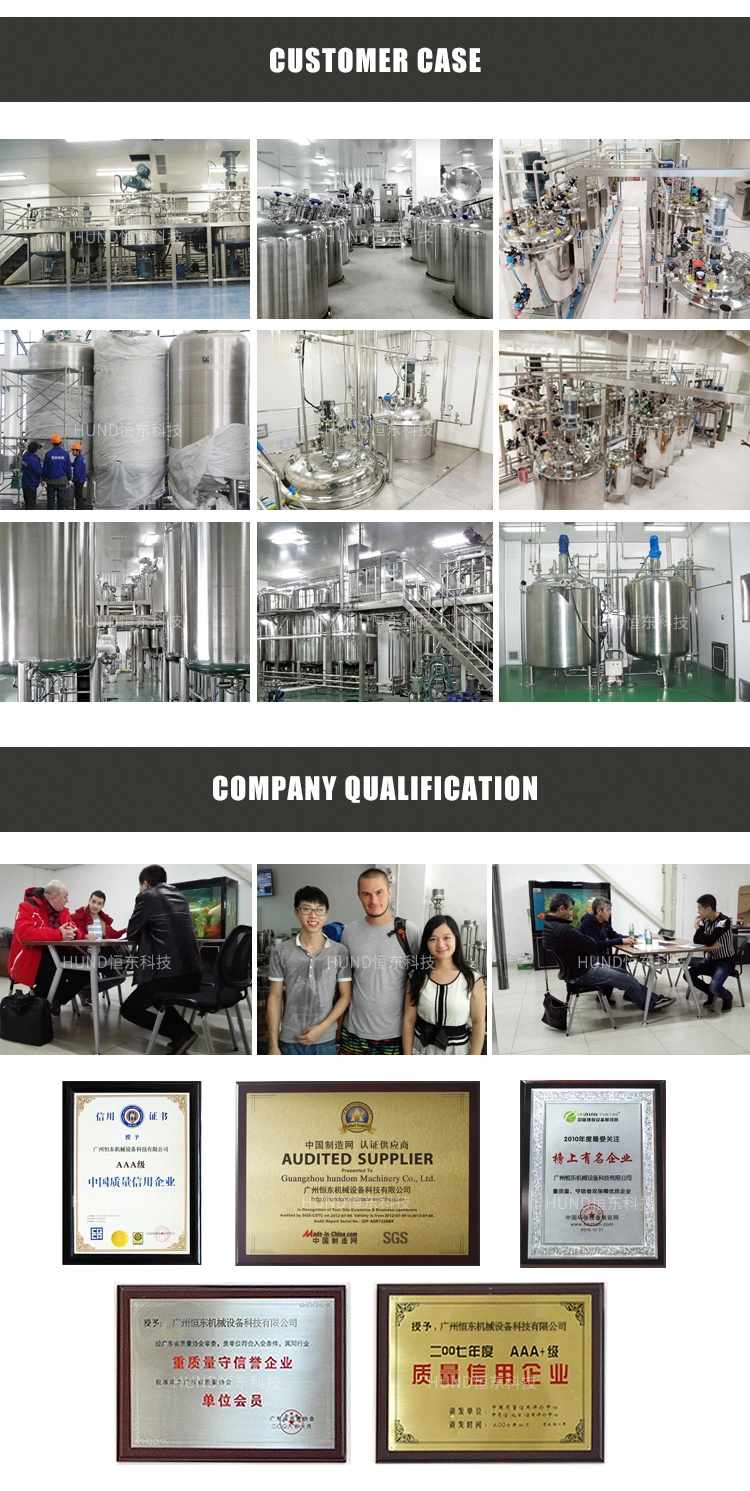 Guangzhou Hundom Machinery Technology Co.,Ltd.
Add:No. 115, No. 7, Haina Industrial Park, Shibi Street, Panyu District, Guangzhou City, Guangdong Province, China
Sales:Shum



Welcome to visit our factory !